We want to face up to raising needs and expectations of our customers. We rebuild a service department in attempt to regards of perfection realizations of all Your needs in scope of our offered services like fixing machines, delivering of spare parts and guarantee and after guarantee services.
We are the ones which have for dispose of qualified engineers, which are located on the whole country. We have our service points in the central, eastern, western, northern and southern Poland and we are dispose for our customers over 24 hours per day for limited time of intervetion and realization orders to minimum.
We are disposing a qualified and competent team, which is trained systematicaly in the german factories. In purpose of contact to our service (service interventions out of Poland) we please you about  sending to us request message via e-mail: This e-mail address is being protected from spambots. You need JavaScript enabled to view it .
---
AN ORDER DOCUMENT OF SPARE PARTS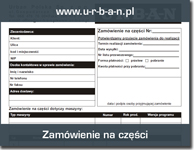 Please complete an above special document and send it to us via email: This e-mail address is being protected from spambots. You need JavaScript enabled to view it for fast and efficiently realization of your spare parts order and for contact you for our engineer for any possible additional questions.
---
URBAN POLSKA'S SELLING OVERALL TERMS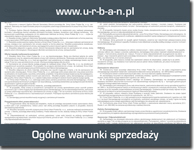 In order of service machines or spare parts, please about precise read of URBAN Polska's selling overall terms.
We are delivering and installing machines in other countries, even so far ones like SENEGAL, KAZAKHSTAN, VIETNAM, LITHUANIA, LATVIA, UKRAINE, RUSSIA, GERMANY, BELGIUM, MONGOLIA and SLOVAKIA.
---